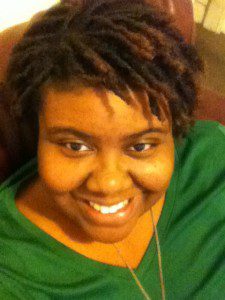 Venus Amani
Venus Amani is an aspiring relationship columnist who believes that dating topics should not be taboo but an open healthy forum. Self- awareness, image and self- esteem are her main focus as it relates to ones experience in dating and relationships.She was born and raised in Harlem, NY. She attended Syracuse University- S.I. Newhouse Public Communication as a TV, Radio & Film major. She is an active and proud member of Sigma Gamma Rho Sorority, Incorporated where she does numerous community service projects that serve people in her community civically, educationally and economically. Venus started discussing relationships and dating through her personal blog venusnomars.wordpress.com. She hopes to expand her blog as well as other transcending ideas. She can be contacted at: davisd0122@gmail.com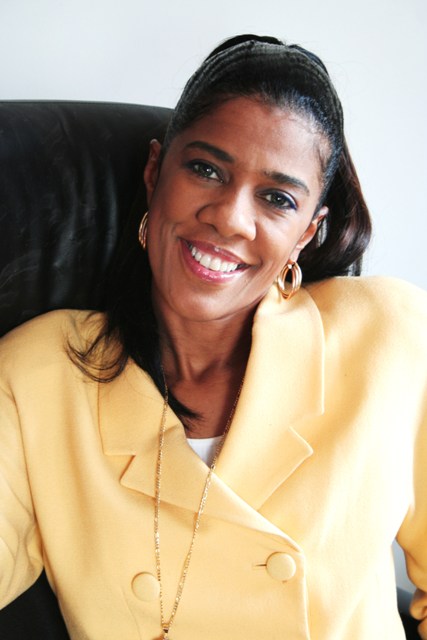 Ameliaismorehost
Amelia Moore (aka ameliaismore) Actor, TV Host, Producer, Journalist, Author, SheEO  In short, Amelia is an all around entrepreneur. With over 15 years of experience in the entertainment business Amelia has been A&R Asst. for Atlantic Records, Dir of A&R for Gee Street and GM for Ruff Ryder Records leaving as President of Ruff Ryder Lifestyle where she created the business model for the RR National Bike Chapters.  Currently, Amelia stays busy as SheEO of Buzz Builder (BMC); her own Consulting firm branding and marketing her clients: Lynne Forde (Author of Lies of Blue) fine art artist Cannon Hersey, acting coach Tracey Moore and the Brooklyn Hispanic Chamber of Commerce.  Being a content provider, Amelia is also host sand co-producer of her own internet tv shows shown on youtube; "On the Block w/Ameliaismore", "Daily Dose TV", Hiphoptour2013 and her newest show All in a Day with Ameliaismore. Amelia began her entertainment career at five years old modeling for Ebony Magazine.  A graduate of Boston College she moved to NYC right after school and reignited her modeling career by modeling for Soft Sheen.  From modeling she entered the music industry.  While in the music business she began her tv career as co-host for a late night show called; "What's the 411?  It was then Amelia knew that TV was her destiny and the journey to the small screen began.  She has hosted the red carpet for a monthly event Comedy Spillage (on Facebook & youtube) while freelancing as host for various shows such as; "Video Music Box", "We Did It", Mixcast.com HHNlive, StrongIslandHipHop.com, Live & Direct, Playbacktv as well as Totalblacktv.com.  As a freelance journalist she currently writes for several publications including BronzeMagOnline.com, Caribbean Life News and BellaHoneySoul.com Even though she has left the music business she still stays connected to the business by managing a new producer that the whole world will know soon.  Remember the name; BILL$   Always giving back and empowering her sister friends she is also a contributor to a book: written by 96 other women entitled; The SheEO Rocks Book Series; "99 TIps to Transform your Business Today."  The success of that book has inspired her to author her new book; SheEO vs CEO (scheduled to be released late 2013. Yes, the lady is committed and extremely busy. Yet, never to busy for her next career move; Acting. SO, if you want to know what's hot and what's not contact Amelia at  thebuzzbuilder@gmail.com  or go to her website www.buzzbuilderbmc.wix.com/buzzbuilderbmc WHY?  Because… She is the host with the most with the shows that keeps you in the know.  Succinctly, she is MOORE than what you bargin for! With knowledge and experience to prove it.   Peace!
                                BA PINCHA!!!!    which means… Go forward!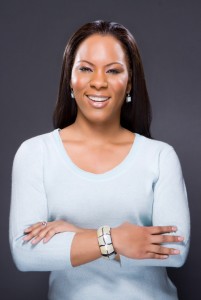 Phaedra Anderson
Phaedra Anderson is a Child of God, an encourager, poet, writer, massage therapist and aspiring business owner. Her first book is scheduled to be published at the end of 2011. She has made contributions to the Philadelphia Daily News, The Germantown Courier, motivateus.com and Beyond Magazine.
She has a passion for motivating and serving and is apart of the Caring Center's volunteer team in Philadelphia, where she serves as a massage therapist for individuals that are chronically and/or terminally ill. Phaedra, is a firm believer that a good word of encouragement and a healing touch has the ability to add value to the quality of life. Her desire to always be a bridge for someone is reflected in her work, as she strives to uplift, encourage, inspire and inform others in her writing.  Phaedra can be contacted at Phaedra.Anderson@yahoo.com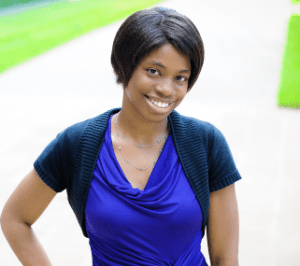 Dr. Blessing Anyatonwu, D.C., M.S.
Dr.Blessing Anyatonwu is a health advocate, speaker and health care professional that believes that prevention is the best medicine. She is in private practice in Austin, Texas and provides nutritional counseling for clients through email and Skype. She works with clients who are tired of being told that drugs are the only answer to their health problems and helps clients come up with individualized plans for their health success. Send questions, comments and nutritional counseling inquiries to info@earnestholistichealth.com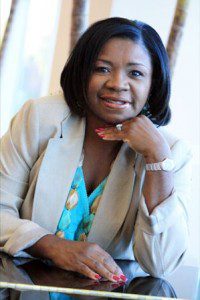 Sylvia Browder
Sylvia Browder is CEO of Browder Consulting Group, a virtual small business consulting firm.  In her role, she helps Women in Business grow and succeed.  She is founder of National Association of Women on the Rise, a virtual community for aspiring and established women entrepreneurs.  She can be reached at info@nawomenrise.com.
Tracey Brown
Tracey Brown, beauty expert based in Oakland, CA owns Brown Beauty Consulting, maintains her beauty blog- Blinging Beauty, writes for examiner.com and contributes to multiple online publications.  After 30 years in the beauty industry as a makeup artist, esthetician and industry trainer, Tracey is now a brand strategist and journalist, being called upon for her experience by mediums as CNN and CBS.  She has a penchant for red lipstick, red wine, eye cream and fabulous shoes.  Contact her at tracey@brownbeauty.net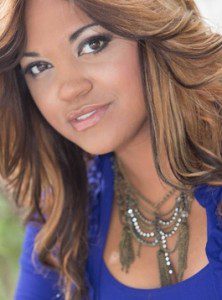 From an early age, glamour was Liz Everett's second language. As a child growing up in Central Florida, Liz seemed to naturally develop a taste for beauty, elegance, and fabulous personal presentation. She quickly realized her passion while working at the Victoria Secret Beauty makeup counter in college. What started as her day job, soon became her passion to change the world of beauty. Now building a bridge between the runway and your home, Liz has the opportunity to share her skills to make you beautiful from head to toe. Liz's beauty philosophy is simple: Make life your runway and you will never waste a moment of your fabulous!As her Liz Everett Style brand has evolved, Liz is preparing for the official launch of her next chapter. As a motivational speaker on beauty and image Liz has traveled across the nation with Today N' Tomorrow Enterprises entertaining and inspiring thousands. As an author, fashion/beauty blogger, and image consultant Liz uses her talents to help clients redefine their sense of everyday fabulous.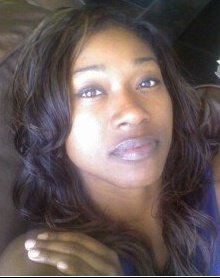 Candice N. Frederick
Founder/CEO of OhMyGosh (OMG) Alternative Medicine & Aromatherapy Spa/Salon Formulations, Candice bares the title of an outstanding Paramedical Skincare Specialist as well as a novel innovational developer in Biomedical/Chemical Engineering.  Obtaining her Master's Degree in Biomedical Engineering with a concentration in Polymer Studies from NYU Polytechnic in Brooklyn, NY was the main stepping stone towards her applying Biology along with technical engineering principles to provide innovation in the fields of medical instrumentation, researching medical ailments and product development.
Upon taking the big move to Miami, Florida from Virginia, Candice knew that Florida was the place for OMG to start its flagship.  Always having a love for science and health she also adored beauty. In addition to her license in Paramedical Skincare, Candice is also certified in Ayurveda, Aromatherapy, Herbogoly, Microdermabrasion, and Rapid Exfoliants/Peels.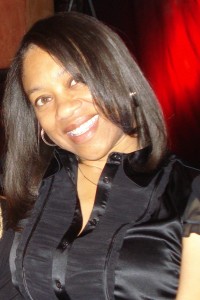 Angie G.
Angie G. is a trained life coach, author and co-founder of  Over the Story,a blog designed to explore the myths that lead us to faulty conclusions about who we "should" be and how we "should" live and be in relationship with one another.  In addition, she is a frequent contributor to multiple online publications.
Her greatest desire is to motivate and inspire women of color around the world- to learn, to grow, and ultimately to discover what is possible for us when we let go of our stories about who and what we "should" be.  Angie G. can be contacted at overthestory@aol.com.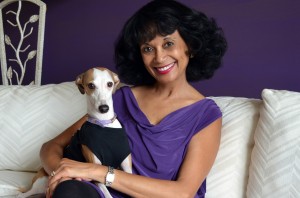 Jo Jo Harder
Jo Jo Harder is founder and CEO of the Jo Jo Companies, and living her dream as a fashion designer/stylist, publicist, and author. She is also a former contributor to Odyssey Couleur Magazine and Examiner.com. While writing her first book, Diva Dogs: A Style Guide to Living the Fabulous Life, Jo Jo created America's Top Dog Model ® Contest on her website: www.americastopdogmodel.com, resulting in one of the "hottest" dog competitions in America. Many of America's Top Dog Models ® are featured in Diva Dogs: A Style Guide To Living The Fabulous Life, Published by BowTie Press, in September 2008.
In April 2012, Jo Jo published her second book How to Become a Top Dog Model, the first modeling guide for dogs, available at eBook Retailers worldwide. As a contributor for Bronze Magazine, Jo Jo will inspire and motivate women by providing valuable information on important lifestyle topics, including fashion, beauty, travel and canine.
Contact Jo Jo Harder at jojostylmaker@aol.com.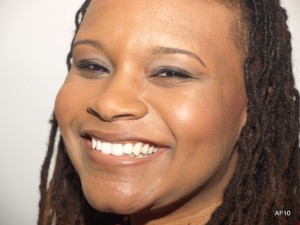 Erica Johnson
Erica Johnson is the founder of GuidingU2Success.com, a company devoted to teaching single women around the world how to attract Mr. Right, increasing their self-love, all while creating the life that they truly want and desire.
Erica created the Mr. Right Attraction System ®, the proven step-by-step program that shows single women how to attract Mr. Right easily and effortlessly. Through her workshops, coaching programs, and products, Erica shows her students how to get what they want out of life.
To download Erica's free guide "23 Tips to Attracting Mr. Right" and receive weekly Mr. Right Attraction tips and tools visit www.guidingu2success.com.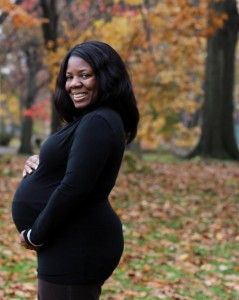 Dr. Tanya Manning-Yarde
Dr. Tanya Manning-Yarde has over ten years of educational and consulting experience.  She is a former high school English/Language Arts teacher and assistant professor.  She is currently a teacher trainer and instructional coach in the New York City area.  She holds a Masters and a Ph.D in Education from the State University of New York at Albany.  Tanya's dynamic design and planning tools for curriculum mapping, literacy learning and classroom management skills are used by both individual instructors and entire schools.
Tanya is also an avid reader, writer and poet.    Tanya has taught poetry writing and arranged spoken word forums for high school students.  She is expecting to self publish her yet to be titled collection of poetry in 2012.
Tanya is the author of the blog, TMY_Chronicles (tmychronicles.wordpress.com), a 2011 Nominee for CBS New York's Most Valuable Blogger.  TMY_Chronicles is an exploration of educational topics and social commentary on urban education and women's issues.
Tanya is married and an expectant mother.  Tanya can be reached at tmy.chronicles@gmail.com.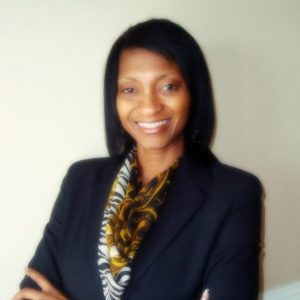 Wanda Mays Noel
Wanda Mays Noel is an innovator, speaker, marketing strategist and serial entrepreneur. Born in Fort Myers Florida,  she knew very early her destiny to design and create successful projects. She is an Alumni of Florida A & M University, member of Delta Sigma Theta Sorority Inc and proud mother of 2 beautiful children. She is the contributing author of Victorious Living for Moms and Gumbo for the Soul: Men of Honor. She owns and operates La'John Media LLC , an on-and off-line business consulting and marketing company specializing in developing strategic marketing, and advertising programs and La'John Media Publishing Group. Wanda is also the Executive Producer and Host of Wanda After Dark Radio, a weekly talk radio show specializing in featuring authors, entertainers, community activists and people creating success in their communities through segments including Wine About Books, highlighting super women in Women Doing Better Business, an online community of empowering business owners, and entertainment. She is a Social Media Guru with more than 50 groups functioning on Facebook, thousands of followers on Twitter and more. She prides herself in sharing her wealth of knowledge with other entrepreneurs and collaborating to reach exponential success. Please follow her on Facebook at WandaMaysNoel. On Twitter @WandaMaysNoel, @WineAboutBooks @WandaAfterDark.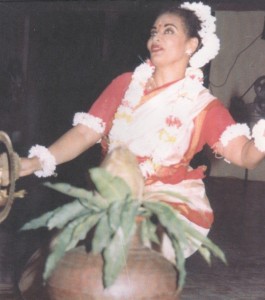 Osundara Mayuri
Author, retired public school teacher, Osundara Mayuri is a native of Cleveland, Ohio, aka Verano LaRue or "Ronnie."
In 1970, relocated to NYC after a career as a Computer Programmer to complete a degree program in the arts and in science education, resulting in a career as a public school teacher.  Mayuri associated with other writers and began to write and perform poetry.  She pursued training in world dance traditions and eventually studied and performed in places such as Korea and India. For 8 years, she worked as an Arts in Education Specialist providing public and private schools with world traditional musicians and dancers, facilitating change in the way classroom teachers teach and better ways for students to learn. Mayuri has extensively traveled to study cultural and spiritual practices gaining an understanding beyond appearance.
Mayuri's interest in natural and alternative health traditions led to credentials as a Food Therapist.  She has served as a vegetarian chef for several health organization retreats.
In 1996, she self published a booklet entitled: Healthy Eating For the Environment: Making Earthwise Choices to Benefit People and the Planet  as a fundraiser to take her 6th grade science students from Harlem, NY to Biosphere II in Oracle, Arizona
Mayuri has written several unpublished books related to education and health.  Her most recent published book entitled: The Book of Mayuri: Why We Can't Have Peace and How We Can Have Peace was a response to the 9/11 World Trade tragedy in NYC.
The book is a call to understanding how we can have more peace and an intent to examine existing paradigms that are obstacles to peace.
"I am inspired by the word of God.  For many years I have been led by His Holy Spirit who is the one that matures you in wisdom and understanding.  All the glory goes to God.  He gives us gifts and prepares us to ultimately glorify Him and His good works for our victory in Him."
"No one knows the things of God except the Spirit of God."1 Cor. 2:11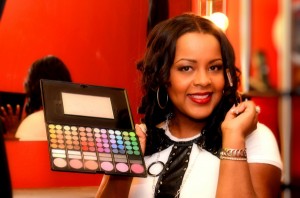 Tennille Price
Tennille is founder and CEO of Essence Beauty Cosmetics, a trendy chic cosmetics company for fashion forward women.  She is a talented makeup artist and beauty educator, who is dedicated to teaching and showing women and young girls how to look and feel fabulous every day.
Ever since the ripe age of five, Tennille has had aspirations for a career in the beauty industry.  She began her career as a Beauty Consultant for BeautiControl, Inc. and from there she moved up to become a freelance makeup artist for Chanel, Inc.  She has operated as Co-Owner and Makeup Artist of Essence Hair Salon. For thirteen years, she has been an image course and modeling instructor for The Image Course, a nationally recognized program for women and teen girls.
As a makeup artist and on-air beauty expert for Fox 35 Orlando's Good Day Morning Show, she has work featured in publications such as Sophisticates Black Hair Magazine and Greater Lansing Women's Magazine . She was the first model to be featured in the debut issue of the Greater Lansing Women's Magazine and is also a contributing writer for the beauty/ fashion section for Bronze Magazine.
She has served as lead modeling coach, speaker and has been the official makeup artist for The International Women's Success and Teen Conference hosted by Dr. Stacia and Ariana Pierce for over 10 years .  She is the founder of "Fabulous Me Image Seminars" for teen girls as well as "Beaute' Workshop: The Basics of Beauty".
Recently, Tennille has authored three beauty e-books and is chief editor of her own beauty newsletter, Essence Beauty News and has been named as the "Official Makeup Artist of the 2013 Ms. / Mrs. Corporate America Pageant in Orlando Florida.
As a true connoisseur of all things beauty, Tennille has also been tapped to provide makeup/beauty demonstrations as well as becoming a beauty workshop instructor for the Good Hair Day Series Beauty and Hair Expo that travels around the country providing information and products for natural and non-natural haired women. Tennille has also provided hair and makeup services for professional models at Modelscout Modeling Agency located in Orlando Florida as well as several professional photo shoots one of which features Mrs. Corporate America 2012 as well as provided makeup artistry services for several political candidate television commercials.
*You can connect with Tennille to coordinate makeup artistry services, workshops or to order cosmetics and skincare at:
Facebook.com/essencebeautycosmetics
Linkedin.com/essencebeautycosmetics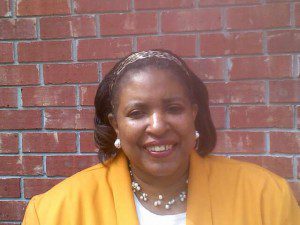 Wendye Savage
Wendye Savage is a native of Buffalo, New York and now resides in Ridgeland, South Carolina. At the age of eight it was discovered by her fourth grade teacher that Wendye had a gift for writing poetry. Her aunt began to enter her into local church poetry contests where she won monetary gifts for first prize at the age of nine. She is a veteran of the United States Army where she served as a multi-communications operator in Germany. While serving, she married and over next years had five children where she settled in Maryland.   Wendye returned back to South Carolina, divorced.  She was soon diagnosed with both Major Depression and Schizophrenia.  Through some of her life's most difficult challenges she began to write again    After three years of writing for her town's local newspaper, she compiled her work and had a book of poetry published titled, "ONE SWEET DAY"  and another the following year titled," AFTER THE RAIN". Both titles symbolic to her hope, faith, and optimism for better days.  Her hope also consists of touching the lives of others. You can connect with Wendye at wendyesavage@yahoo.com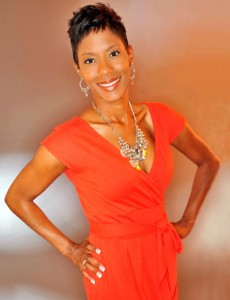 Tanya Smith
Certified Purposeful Branding and Marketing Coach™ Tanya Smith is among the top rising professionals in online brand marketing.  She is founder of Be Promotable, a company that helps coaches, consultants, and other service-based solopreneurs apply smart promotion and marketing techniques. A gifted business strategist with a unique analytical style, Tanya's specialty is in sharing step-by-step strategies and internet technologies that raise the visibility of entrepreneurs so they can market themselves as power players in their industry.
Described by some as "a God-send" and by others as a "walking Google", over the years Tanya's expertise has been finely groomed through higher education as an MBA and a number of professional certifications such as the Certified Purposeful Branding & Marketing Coach ™, Certified Career Management Coach ™, Certified Leadership & Talent Management Coach ™, Professional in HR (PHR), Reach Certified Online Identity Strategist and more. Her perspectives have been featured in radio, print, and a number of well-known publications including Bronze Magazine and Build Your Business: 70 Tips From A Collection of Experts.  Tanya has been a guest speaker for various national organizations and events, including delivering a world-wide simulcast for the Army & Air Force Exchange Service (AAFES).
In 2011, Tanya was named in the top 10 of Most Intriguing Women by the National Association for Women on the Rise and 50 Fabulous Women Entrepreneurs by Black Business Women Online.  Her philosophy on life is that "my daughters and my husband inspire me daily to reach higher, think bigger, and live passionately with no regrets."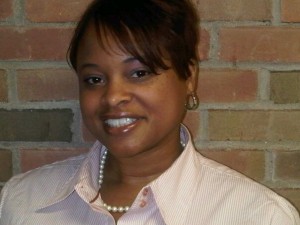 Kellea Tibbs
A native of Cleveland, Ohio, Kellea attended Kent State University (c/o 1997), holding a Bachelor's Degree in Criminal Justice Studies and she has completed courses for an Event Management Certificate from George Washington University in Washington, DC.  Kellea's background and experience comes from over 13 years in Higher Education and she has served at several collegiate institutions.  Kellea has interests in writing, blogging, poetry, special events, teaching and most recently, Public Relations and Media Literacy.  She proudly serves as the president of The Kent State University Black Alumni Chapter and she is a member of Alpha Kappa Alpha Sorority, Inc.
Kellea is excited about being in her 30's and all of the ups and downs, adventures and challenges that come with it.  Her column, "the 30 & over project" chronicles the lifestyle of the 30 & over woman and more of her writing can be found at http://www.lifestyle30.wordpress.com.  And in an effort to make herself read and stay up on the latest literature, Kellea also has her own book review site, http://mysummerreadinglist.blogspot.com and spends lots of time on Goodreads (http://www.goodreads.com/ivywriter ) and Twitter (http://www.twitter.com/ivywriter) .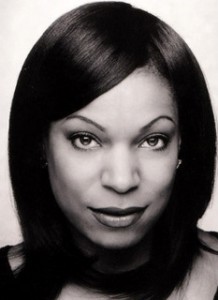 Cheryl Woodruff-Brooks
Cheryl Woodruff-Brooks is the founder and Chief Creative Officer of Nilaja, LLC.  Her designs have been in the possession of celebrities such as Beyonce, Kym Whitley and Venus and Serena Williams.  Cheryl has been featured in Today's Black woman, Cleveland magazine and Houston Sun News Online.  Cheryl 's writing credits come from a variety of areas.  She won several writing scholarship essays to put herself through college, she is a songwriter and a member of ASCAP and was marketing editor for her school newspaper in graduate school.  She currently blogs about fashion on Word Press and Blogger.  You can check out her retail website at http://www.nilajabycherylbrooks.com/